ZuSE-KI-mobil
Project group:

Prof. Becker

Partner:

Verbundkoordinator: Bayerische Motoren Werke AG, München

Partner: Bayerische Motorenwerke, Dream Chip Technologies, Infineon Technologies, Karlsruher Institut für Technologie, Leibniz Universität Hannover, T3-Technologies, Technische Universität Dresden

Startdate:

01.05.2020

Enddate:

30.04.2023
ZuSE-KI-mobile - Platform for energy-efficient AI processors in mobile applications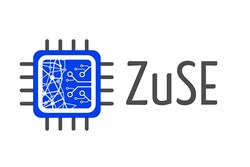 Project goals
Artificial intelligence and autonomous driving are technological megatrends that are resetting the benchmark for required computing power in embedded systems. This requires tailor-made processors that fulfill additional critical requirements such as energy efficiency or safety while providing high computing power.
In automobiles, artificial intelligence should enable safety systems to act autonomously even in critical situations, precisely recording the environment with the help of radar or other sensors, for example. Current embedded systems are reaching their limits when it comes to processing the resulting data volumes. In the course of the project, a powerful but also energy-efficient system-on-chip architecture is therefore to be developed, which will enable AI-intensive applications such as sensor data fusion and 3D object recognition.
However, the applicability of the processors is not to be limited to the topic of autonomous driving. Rather, the goal is to provide a scalable platform that can be used across application categories and performance classes.

ITIV participation
ITIV participates in particular in the hardware/software codesign of the processor platform, with a special focus on the functional safety of the accelerator. The goal is to develop methods and tools for early evaluation of implementation alternatives and automated design space exploration. At the same time, novel mechanisms for meeting safety requirements in critical applications, such as autonomous driving, are explored.