M. Sc. Gergely Biri
Forschungszentrum Informatik (FZI)
Haid- und Neu-Str. 10 - 14
76131 Karlsruhe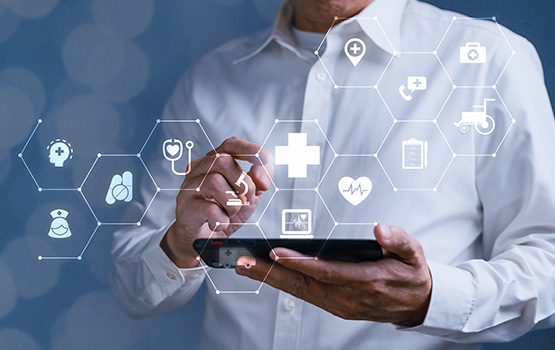 Developing AI-powered algorithms for medical data
Using sensors to monitor patient health - in real-time - is one of the most exciting areas of medical research. But we need sophisticated AI algorithms to process and interpret enormous amounts of data accurately. I focus on developing machine learning models to predict health outcomes and detect anomalies based on sensor data from wearables, medical devices, and other sources. My research topic includes analysis and interpretation of ECG, EEG, activity (accelerometer and gyroscope), respiratory, and sleep-related biosensor data.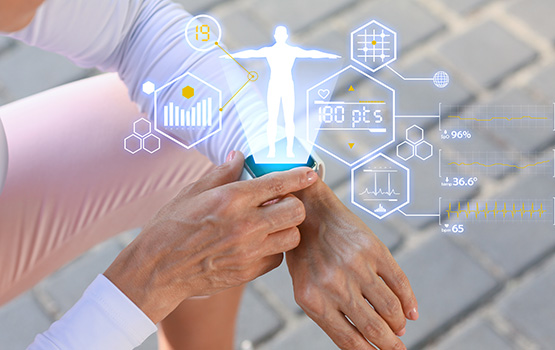 Self-learning real-time activity sensor trigger systems
My research also focuses on a "just-in-time" individualized trigger system based on multimodal data sources that can effectively promote behavioral change from a sedentary to a more physically active lifestyle. The idea is to develop a plan to provide individualized recommendations to users based on real-time data from multiple sources, such as wearable sensors and smartphone apps. By tailoring our recommendation system to each individual's needs, we hope to encourage users to be more physically active and improve their overall health and well-being.
Research for data protection and sovereign solutions in the medical field
As a researcher in the medical field, my work focuses on improving data protection and privacy while enabling secure data sharing. With the growing amount of medical data, it is more important than ever to ensure the safety and security of patient data. To this end, I focus on developing new techniques to protect sensitive medical data, such as encryption and other security measures to protect patient data. I work to create sovereign data-sharing solutions that enable patients to control their data and share it securely with healthcare providers and researchers.