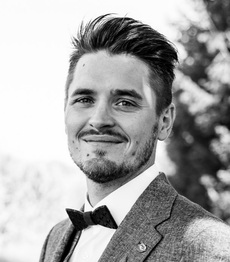 M. Sc. Michael Müller
External doctoral student

Head of Product Engineering & Development

Group:

Prof. Sax

mi mueller∂ wmf de
Engesserstr. 5

76131 Karlsruhe
M.Sc. Michael Müller
Curriculum Vitae
01.06.2020 until today
Head of Product Engineering & Development at WMF GmbH and industrial promotion in cooperation with ITIV

Management of the product development and certification team
Mechanical development of premium products for the consumer goods industry with highest quality requirements
Research in the areas of: Machine learning, coffee and food preparation

01.11.2017 until 30.05.2020
Senior Design & Development Engineer at WMF GmbH

Development of premium products with highest quality requirements for the consumer goods market
Prototype construction and validation
Evaluation of test

01.07.2013 until 30.10.2017
Development engineer and later deputy development manager of the ring spinning division at WST GmbH (Rieter AG).

Research and development in the field of ring spinning
Execution of FEM simulations and FMEA analyses

01.10.2011 until 30.06.2013
Design engineer at the spindle factory Suessen GmbH (Rieter AG)
Master studies "Electronic Systems Engineering & Management" at KIT

Graduation in September 2019
Master thesis (WMF GmbH): "Machine Learning Concept for the Cooking Process of the Pressure Cooker".

Bachelor studies "Mechanical Engineering - Design and Development" at the DHBW Heidenheim

Graduation in September 2011
Bachelor thesis (Rieter AG): "Development of a plastic wear protection for a compacting unit for a ring spinning machine".