Dr.-Ing.
Dipl.-Inform.
Tanja
Harbaum
Team leader of the working groups "Design of adaptive hardware architectures" and "AI in embedded systems"

Group:

Prof. Becker

Room:

125.2
CS 30.10

Phone:

+49 721 608-47169

harbaum∂ kit edu
Engesserstr. 5

76131 Karlsruhe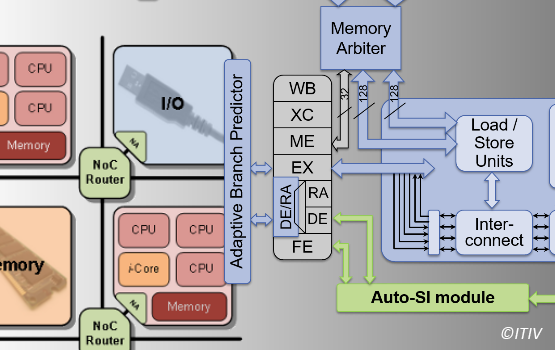 Design of adaptive hardware architectures
The demands laid down microarchitectures are increasing steadily, and much of the technological innovation of recent decades has only been made possible by the progress of the semiconductor industry and the accomplished increases in integrated circuit performance. A further increase of the
performance of integrated circuits is no longer self-evident, because physical limits will be reached soon. New architectures have to be designed in order to meet the increasing demands at this point.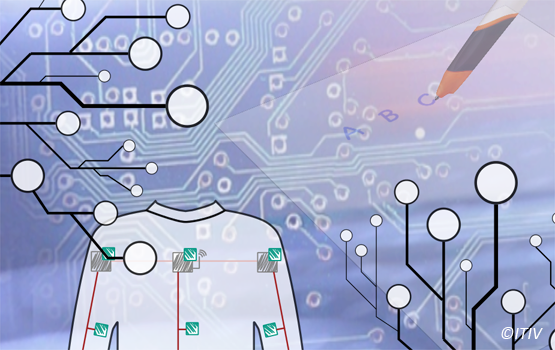 Artificial intelligence in embedded systems
The performance of embedded systems can be increased enormously by integrating AI algorithms that are adapted to the embedded hardware. Through a hardware/software co-design, a fast and efficient AI execution on embedded systems can be realized. For the development of new cyber-physical systems (CPS) and Internet of Things (IoT) products, AI is becoming an increasingly important factor.
Supervised student works (selection)
MA: "Konzeptioneller Entwurf eines modularen Sensornetzwerks für intelligente Textilanwendungen"
BA: "Evaluation of Various Sensor Fusion Parameters for Online Handwriting Recognition and Trajectory Reconstruction"
MA: "Evaluation of Robustness against changing weather conditions of Multi Modal AI-based Object Detection"
MA: "Conceptual and Physical Design of a Hybrid Flexible Electronic System (HyFES) for Motion Tracking"
SA: "Appropriate Adaptive Algorithms Facing Emerging Challenges for Wearables"
SA: "A Review of Approximate Computing methods for a Universal Approximate Hardware Accelerator"
BA: "Design and Modeling of a Runtime Adaptive Accelerator for a Reconfigurable Processor Architecture"
MA: "Integration of runtime adaptive reconfiguration of hardware accelerators into a LEON3 architecture"
BA: "Design, Implementation and Evaluation of a Pipeline Architecture for an FPGA Memory Architecture with Pattern Recognition Capability"
MA: "Entwurf, Implementierung und Evaluierung einer FPGA-Speicherstruktur mit der Fähigkeit der Mustererkennung"
BA: "Design, Implementation and Evaluation of a Memory Architecture in XILINX B-RAM"