METIS
Project group:

Prof. Stork

Funding:

START-interaktiv – Bundeministerium für Bildung und Forschung

Startdate:

01.08.2022

Enddate:

31.07.2024
METIS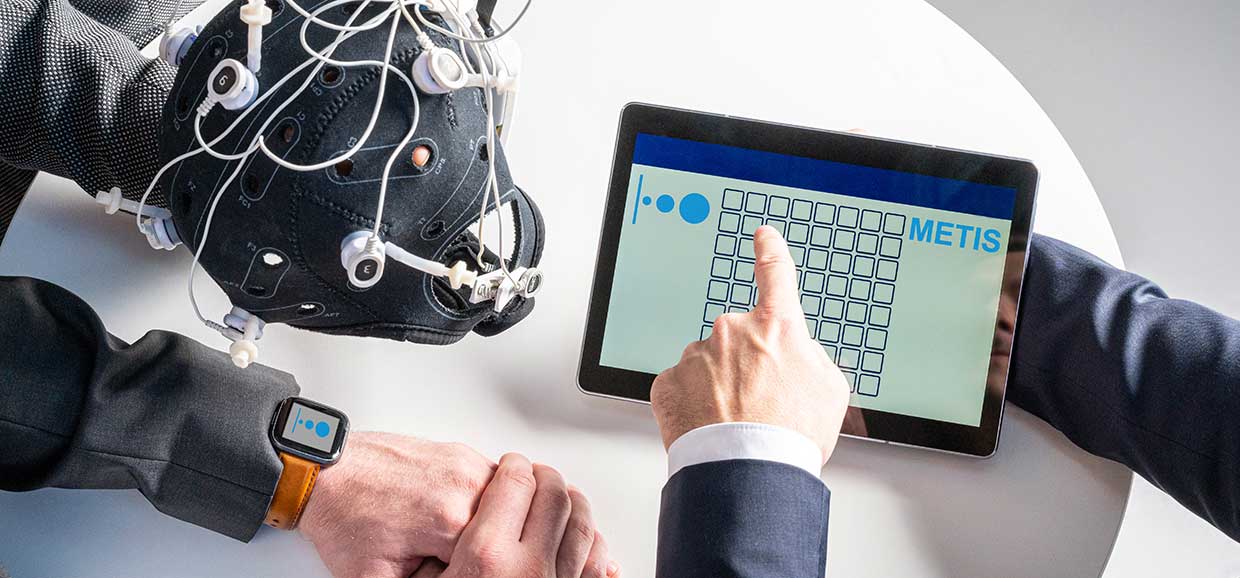 Problem definition in project
We want to give everyone the opportunity to make the best use of their mental abilities throughout their lives. Currently, only 20-50% of all dementia cases are detected. However, early treatment of risk factors can have a decisive positive influence on the course of the disease.
Project goals
Our AI-based platform guides physicians in rapid identification and objective assessment of dementia risk factors. The treatment is adapted to the individual needs of the treated and is supported by smartphone and wearables on an outpatient basis.
Realization of the project
The project will be undertaken at ITIV and consists of the development of a digital platform for both hard- and software to support the treatment of dementia. The system will be trialed in preventive scenarios as well as in scenarios where a mild form of dementia, for example a mild cognitive decline, has already been diagnosed.

ITIV participation

ITIV has a long history in the field of health applications. Transfer projects such as movisense, corvolution and easier Life are just a few examples of how know-how at ITIV has been put to use. The Metis project is also oriented towards research transfer and focuses on one of the major common diseases, dementia. In doing so, ITIV is pushing the development of approaches and technologies of recent years to such an extent that they are at an optimal level for adoption in the healthcare sector.