Dr.-Ing.
Dipl.-Inform.
Tanja
Harbaum
Teamleiterin der Arbeitsgruppen "Entwurf adaptiver Hardwarearchitekturen" und "AI in eingebetteten Systemen"

Gruppe:

Prof. Becker

Raum:

125.2
CS 30.10

Tel.:

+49 721 608-47169

harbaum∂ kit edu
Engesserstr. 5

76131 Karlsruhe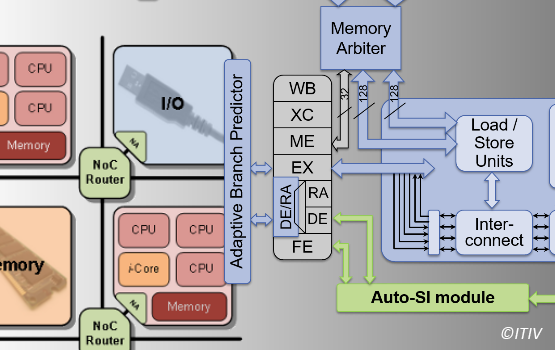 Entwurf adaptiver Hardwarearchitekturen
Die Anforderungen, die an Mikroarchitekturen gestellt werden, steigen stetig, ein Großteil der technologischen Innovationen der letzten Jahrzehnte ist erst durch den Fortschritt der Halbleiterindustrie und den damit verbundenen Performanzsteigerungen integrierter Schaltkreise möglich geworden. Eine weitere Performanzsteigerung integrierter Schaltkreise ist durch das Erreichen von physikalischen Grenzen nicht mehr selbstverständlich. Es müssen neue Architekturen entworfen werden, um an diesem Punkt auch weiterhin die steigenden Anforderungen erfüllen zu können.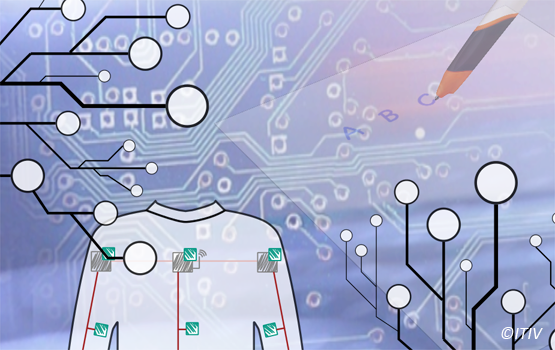 Künstliche Intelligenz in eingebetteten Systemen
Die Performanz von eingebetteten Systemen kann durch die Integration von KI-Algorithmen, welche an die eingebettete Hardware angepasst werden, enorm gesteigert werden. Durch ein Hardware/Software Co-Design kann eine schnelle und effiziente KI-Ausführung auf eingebetteten Systemen realisiert werden. Für die Entwicklung neuer cyberphysikalischer Systeme (CPS) und Produkte des Internet der Dinge (IoT) wird KI zu einem immer wichtiger werdenden Faktor.
Betreute abgeschlossene studentische Arbeiten (Auswahl)
MA: "Konzeptioneller Entwurf eines modularen Sensornetzwerks für intelligente Textilanwendungen"
BA: "Evaluation of Various Sensor Fusion Parameters for Online Handwriting Recognition and Trajectory Reconstruction"
MA: "Evaluation of Robustness against changing weather conditions of Multi Modal AI-based Object Detection"
MA: "Conceptual and Physical Design of a Hybrid Flexible Electronic System (HyFES) for Motion Tracking"
SA: "Appropriate Adaptive Algorithms Facing Emerging Challenges for Wearables"
SA: "A Review of Approximate Computing methods for a Universal Approximate Hardware Accelerator"
BA: "Design and Modeling of a Runtime Adaptive Accelerator for a Reconfigurable Processor Architecture"
MA: "Integration of runtime adaptive reconfiguration of hardware accelerators into a LEON3 architecture"
BA: "Design, Implementation and Evaluation of a Pipeline Architecture for an FPGA Memory Architecture with Pattern Recognition Capability"
MA: "Entwurf, Implementierung und Evaluierung einer FPGA-Speicherstruktur mit der Fähigkeit der Mustererkennung"
BA: "Design, Implementation and Evaluation of a Memory Architecture in XILINX B-RAM"