Prof. Dr.-Ing. Eric Sax
Lebenslauf
Diplom 1993 (Studium der Elektrotechnik an der Universität Karlsruhe)
01.10.1993 - 30.09.2002
Wissenschaftlicher Mitarbeiter und später Leiter der Gruppe Elektronische Systeme und Mikrosysteme (ESM) am Forschungszentrum Informatik, Karlsruhe (FZI)
Inhaltliche Schwerpunkte: Eingebettete Systeme, modellbasierte Steuergeräte-Entwicklung, automatisiertes Testen
Durchführung Bilateraler Projekte mit europäischen Automobilherstellern und Zulieferern auf den Gebieten Standard-Betriebssysteme, Automatische Codegenerierung, Test-Beschreibung et al.
Verbundprojektleitung auf nationaler und europäischer Ebene auf den Gebieten Embedded Systems, Verteiltes Engineering et al.
01.10.2002 - 30.11.2009
Aufbau und später Leiter des Teams "Komponententest" und nachfolgend der Abteilung "Test-Engineering" in der MBtech Group (zu dieser Zeit eine 100% Engineering-Tochter der Daimler AG)
Schwerpunkt: Automatisierter Test von Steuergeräten in der Automobilindustrie in allen Domänen (Body, Chassis, Powertrain, Telematics) des Fahrzeugs
Einführung der Hardware-in-the-Loop (HiL) Technologie auf Steuergeräteebene
Operative Test-Verantwortung für HiL-Tests bei Daimler in allen Fahrzeugbereichen (Pass-Cars, Vans, Trucks, Buses)
Prozessorientierung von der Spezifikation bis zum Fahrzeugtest
Tool-Verantwortung für XiL Tests (u.a. PROVEtech Tool-kette)
Aufbauverantwortung für den Geschäftsbereich Electronics Solutions in Tschechien
Steuerkreisvorsitzender und Interims-Projektleiter der EE-Entwicklung des AMG BR197 (SLS)
01.12.2009 – 30.09.2014
Leiter Entwicklung Elektrik/Elektronik bei Daimler Buses
Verantwortung für alle EE-Systeme und Komponenten, Diagnose und Kabelsatz in den Bussen der Marken Setra und Mercedes (Stadt-, Reise- und Überlandbusse)
Prozess- und Architektur-Verantwortlicher EE
Verantwortung für Hochvolt-Systeme (inkl. HV-Batterie) und Elektrische Antriebe
Weltweite EE Verantwortung Daimler Buses (inkl. Fahrgestelle) (wesentliche Standorte: Istanbul, Sao Paolo, Chenai)
01.10.2014 – heute
Leiter des Instituts für Technik der Informationsverarbeitung (ITIV)
Direktor am Forschungszentrum Informatik im Bereich ESS
Programm-Director der Hector School für M. Sc. MSEM
KIT-Experte für Autonomes Fahren
<wird fortgesetzt>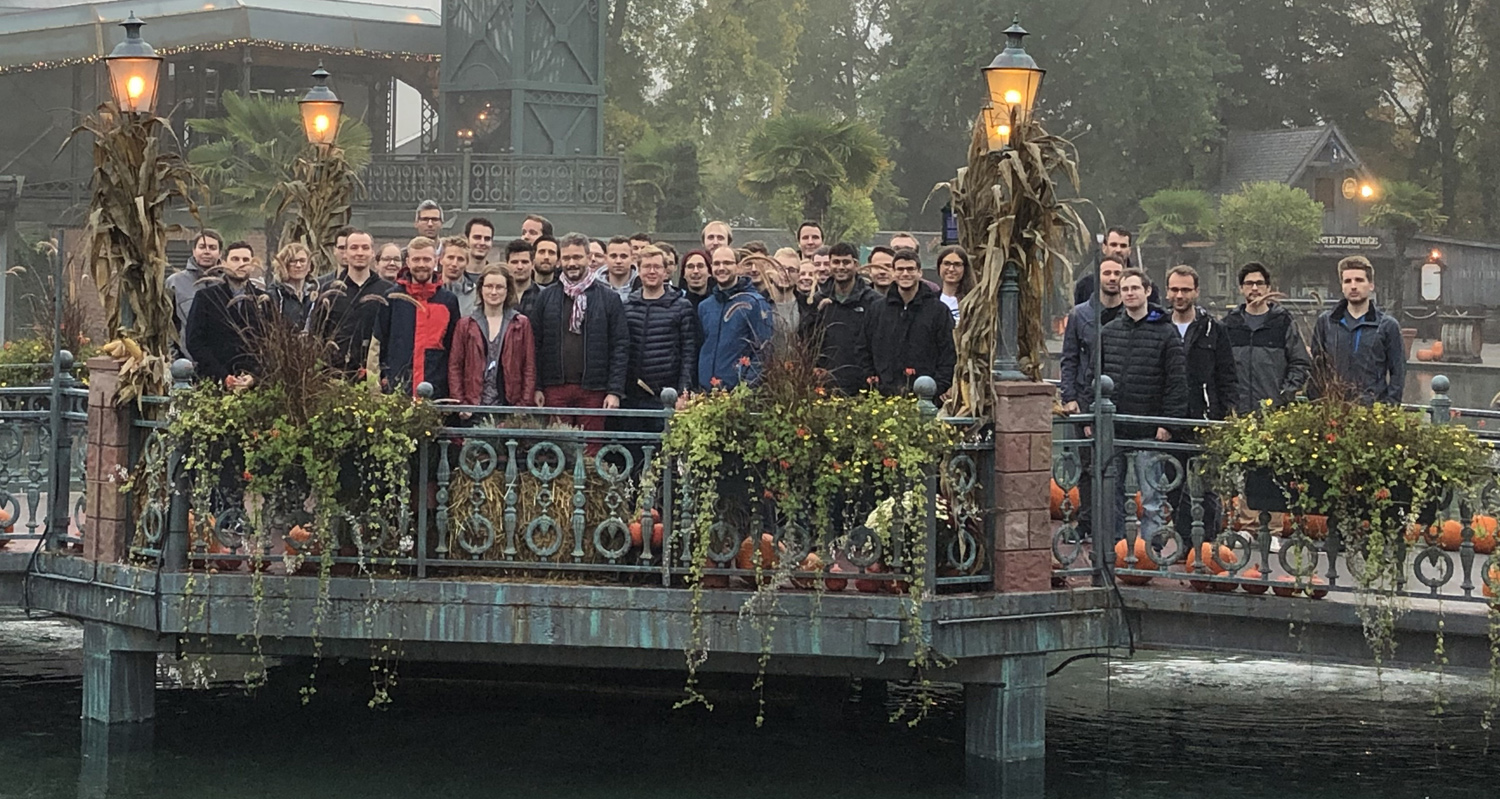 Prof. Sax mit seinen internen und externen Doktoranden; nachfolgend die einzelnen Themengebiete
Forschung
Leitung des Forschungsbereichs "Systems Engineering" am ITIV/KIT mit den folgenden Schwerpunkten
Prozesse und Methoden von "agil" bis "V" für den Entwurf eingebetteter Systeme und System-Verbünde
Hardware-in-the-Loop Test eingebetteter elektronischer Systeme, speziell Fahrerassistenzsysteme
Graphische Beschreibungsmittel und ausführbare Spezifikationen
Sichere SW-Architekturen und EE-Topologien
Big Data Analysen – Anomalie-Erkennung und Datenauswertung im (Nutz-)Fahrzeug
Aufbau/Mitwirken/Zuarbeit bei strategischen Roadmaps für
Mobilität 2025
Kommunikation in einer neuen Zeit
Kooperatives und nachhaltiges Energiemanagement
Bilaterale Kooperationen und persönliche Beratung externer Partner
Leitung des Bereichs Elektronische Systeme und Mikrosysteme (ESM) am FZI
Lehre
Lehrveranstaltungen und Praktika
Informationstechnik
Systems and Software Engineering
Seminar: Informationsverarbeitung
System-Analyse und Entwurf
Hardware Modeling and Simulation
Praktikum Entwurf Digitaler Systeme (PES)
Praktikum Software Engineering
Digital Hardware Design Laboratory (DHL)
Labor für angewandte Machine Learning Algorithmen
Promotionsstellen
Ich suche ständig engagierte und hochqualifizierte Mitarbeiter, die in industrienahen Innovationsprojekten promovieren möchten.
Publikationen
Buchveröffentlichung:
E. Sax, Automatisiertes Testen Eingebetteter System in der Automobilindustrie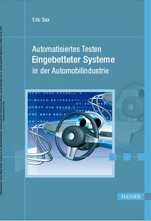 Erschienen im Hanser-Verlag (ISBN 978-3-446-41635-2), 2008
Link zu Researchgate: