Na
Shen
, M. Sc.
Engesserstr. 5
76131 Karlsruhe
M. Sc. Na Shen
Lebenslauf
Masterstudium der Mechatronik und Informationstechnik am KIT
Mitarbeiter am ITIV seit Mai 2019
Forschung
Forschungsthema "Automatische Montage und Demontage der Sensorknoten an den Strommasten ".
Projekt PrognoNetz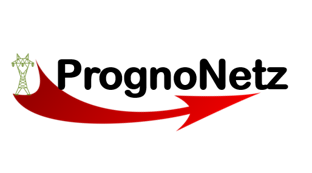 Der starke Ausbau von erneuerbaren Energien (Windenergie im Norddeutschland und Photovoltaik im Süden) bringt zusammen mit dem gestiegenen internationalen Stromhandel die Stromübertragungsnetze bereits an ihre Grenzen. Im Gegensatz kann man den Bedarf an Neubautrassen durch effektive Maßnahmen zur besseren Ausnutzung der vorhandenen Netze deutlich reduzieren. Die Übertragungskapazität lässt sich beispielsweise in Abhängigkeit von den Witterungsbedingungen (Umgebungstemperatur, Sonneneinstrahlung, Windgeschwindigkeit und -Richtung) deutlich erhöhen, als in der maßgeblichen Norm konservativ vorgesehen.
Die Entwicklung eines flächendeckenden, meteorologischen Netzwerks, welches hinreichend nah an die Freileitungen angeordnet ist und dort mittels intelligenten Sensorknoten die Witterungsbedingungen erfasst, resultiert jedoch im großen Zeit- und Kostenaufwand. Beim PrognoNetz wird einen einfacheren und schnelleren Installationsansatz entwickelt, wobei eine automatische Montage bzw. Demontage der Sensorknoten an den Stromasten über unbemannten Luftfahrzeugen ausgeführt wird. Dieses Verfahren ermöglicht nebenbei eine Kamerabasierte Inspektion der Maststruktur, der Verbindungen, der Isolatoren und der Leiterseile, ohne Kletternotwendigkeit.
=> Projekt PrognoNetz (https://www.itiv.kit.edu/6518.php)
Betreute abgeschlossene studentische Arbeiten
MA: "Construction and 3D shape optimization of sensor mounting bracket using multi-objective Genetic Algorithm and Neural Network"
MA: "Design, Simulation and Construction of Weather Station Release and Retrieve System for Drone"
MA: "Detection and Pose Estimation of the Mounting Position for Weather Stations using Stereo Camera"
MA: "Design, Simulation and Construction of Lightweight Bracket for Sensor-station mounted on Electricity Tower with Self-adjustment Functions"
BA: "Entwicklung einer Smart-Gesichtsschutzmaske mit aktiver Lüftung (Development of an Smart-Facial-Mask with Active Airation)"
Publikationen
2022
Journal Articles
A modular microfluidic bioreactor to investigate plant cell–cell interactions
Finkbeiner, T.; Manz, C.; Raorane, M. L.; Metzger, C.; Schmidt-Speicher, L.; Shen, N.; Ahrens, R.; Maisch, J.; Nick, P.; Guber, A. E.
2022. Protoplasma, 259 (1), 173–186.
doi:10.1007/s00709-021-01650-0
2021
Conference Papers
Data-based analysis of the optimal direction of a photovoltaic system for remote sensor nodes for a case study in Germany
Shen, N.; Wu, J.; Molinar, G.; Stork, W.
2021. 5th International Conference on Green Energy and Applications, ICGEA 2021, Virtual, Singapore, 6 March 2021 - 8 March 2021, 124–129, Institute of Electrical and Electronics Engineers (IEEE).
doi:10.1109/ICGEA51694.2021.9487593